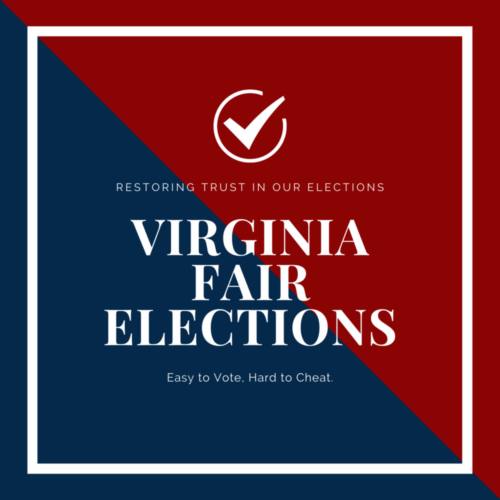 VFE: Virginia Election Integrity Summit IV
Significant strides were made in 2021 and 2022 in the fight for election integrity. But we cannot rest on our laurels, for the battle is far from over!
There are only a handful of states with major elections this year, and Virginia is one of them. If we don't continue to move forward, and keep an ever watchful eye, Virginia runs the risk of slipping backwards… moving us further from true election integrity.
Will you join us in our stand to restore trust and faith in Virginia's elections? Join us in making it easy to vote, but hard to cheat. Join us for VFE's Virginia Election Integrity Summit IV on August 19th in Richmond.
Registration includes a lunchtime meal and a full slate of expert speakers, including:
• Bob Carlstrom | Association of Mature American Citizens (AMAC) – Action
• Melody Clarke | Election Integrity Network
• Kristen Eastlick | Capital Research Center
• Heather Honey | Verity Vote
• Ned Jones | Election Integrity Network
• Hayden Ludwig | Restoration of America
• Clara Belle Wheeler | Virginia Fair Elections
We are also pleased to announce that Mollie Hemingway, Editor in Chief of the Federalist and Fox News Contributor, will join us as a special guest speaker during lunch. Hemingway is the Editor-in-Chief of The Federalist, Senior Journalism Fellow at Hillsdale College, and a Fox News Contributor. She is the co-author of the national bestseller Justice on Trial: The Kavanaugh Confirmation and the Future of the Supreme Court and author of the bestseller Rigged: How the Media, Big Tech, and the Democrats Seized Our Elections. Hemingway is a 2021 recipient of The Bradley Prize.
$40 General Admission
Admission includes all sessions, meals, and receptions. Be sure to register as we expect tickets to sell out and seating is limited!
—
For summit related questions, concerns, or sponsorship opportunities, please contact Ashlyn at [email protected].
VFE's Virginia Election Integrity Summit IV is brought to you by:
Virginia Fair Elections (VFE)
Virginia Institute for Public Policy
Election Integrity Network
Middle Resolution
Save Our States
Heritage Action
Virginia Tea Party
AMAC Action
EPEC