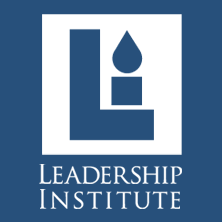 Leadership Institute: Election Integrity and Election Day Webinar
Join our friends at the Leadership Institute for a webinar "Election Integrity and Election Day" on Thursday, October 6 from 8:00 to 11:00 p.m.
This webinar will feature Election Integrity Network's National Training Director Kerri Toloczko as well as election expert Caitlin Huxley of the Leadership Institute and Stephen Rowe, Director of Digital Training for Leadership Institute.
The Election Integrity Workshop advances a comprehensive vote observation strategy to ensure it is easy to cast a legal vote and hard to cheat. Learn ways to effectively implement targeted outreach to your supporters to ensure their votes are counted.
You will learn how to develop a systematic plan to get the most out of early and absentee voting, and Election Day operations that deliver successful results. Additional on-demand content, which compliments this material, is available to program enrollees.
Ideal attendees for the Election Integrity Workshop are elected officials, current or future candidates for political office, campaign operatives, party officials, and campaign volunteers.
Attendees will learn how to:
• Recruit and manage volunteers
• Use absentee and early voting tools
• Coordinate Election Day activities
• Work as an elections judge
• Turn out their voters.
The webinar is FREE from the Leadership Institute. Click HERE to register.